Psalm One: Woman at Work.
|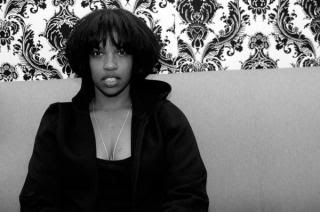 Photo by Maja Saphir.
For a long time and even still to this day. The general observation has been that the male is far more superior in almost every thing he does compared to the female. This is not true, not in the slightest. The hip-hop scene has been dominated by male emcee's since the start of what we know hip-hop as today. However, there are some very talented female emcee's out there that put in just as much work if not more than most.
Psalm One is one of those female emcee's that has put in plenty of hard work to get to where she is at today. A local to the south side of Chicago, Psalm has been attracted to the pen for quite sometime.
"I have been a writer since I could hold a pencil. My writing just evolved into rap lyrics, which the traveler in me wanted to perform." says Psalm. " That provided an opportunity to do music for a living. So I quit my job as a Chemist at a food lab in 2006 to pursue rap full time. But I feel l like I've been an emcee since college, that's when I started recording more".
In her junior year of high school Psalm would enter neighborhood rap battles. While attending the University of Chicago she released her first EP which was titled "Whippersnapper". Prior to that, she would rap at showcases that were sponsored by the black student union.
"My biggest influences as a little girl were my mother and Stevie Wonder. My mother raised me single and we were far from rich. But she always found a way to show me the finer things, even if we did live in Englewood for the majority of my childhood." states the artist "Stevie Wonder floored me when I heard what he was doing without sight. He made me feel lazy for not doing more with my own, so that was inspiring as well".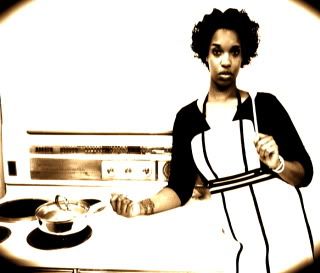 Photo by R. Napalm
Being involved in the Chicago hip-hop scene at the right time is how Psalm One eventually got involved with Minneapolis based Rhymesayers Entertainment. Being close friends to a number of people that were involved within the organization, they saw her growth as an artist and eventually took an interest in the emcee's career.
"Brother Ali is a close friend, I owe a lot of my introduction to Rhymesayers to him. But we are a family of hustlers. I'm only a 6 hour drive from Minneapolis" says Psalm.
Like previously stated while she was attending college she released her first EP that was in 2001. Her follow up to that came prior to her graduation at the University of Chicago, it was her first full length LP titled "Bio: Chemistry". Over the next few years she would release another EP and a follow up LP titled "Bio: Chemistry II: Esters and Essays". Between the time of her first and second LP's she was living in the greater Chicago area working as a Chemist for a food lab.
"I have not worked as a Chemist in a proper laboratory since 2006. I have, however, helped a few kids with their Chemistry projects since then. My primary career is being an Emcee". Said the artist about working as a chemist in today's times.
After her second LP which was released in 2004 she went on to perform on the Vans Warped Tour. After that, in 2006 she released her last album titled "Death of a Frequent Flyer" on Rhymesayers Entertainment. She toured with the label until 2009. Just last year she released a series of compilations through her website titled "Woman at Work" which as has 3 volumes so far. One of which was a track in which the emcee raps 500 bars.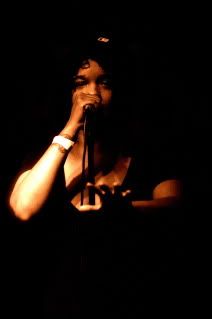 Photo by B. Fresh Photography
"500 bars was created because a fan had asked me to do a 400 bar track. I like to over deliver. I will be doing a series of compilations until my next album, because I was inactive during the years of 2008/2009." says the emcee. "I was handling real life stuff, and I feel kind of bad about neglecting my fans by not releasing music during that time. But I want them to completely understand my path before I drop another album."
Psalm One got a lot of love coming up in hip-hop. Even though she still had to show and prove herself to the masses in order to get the love that she received at the time and still gets to this day.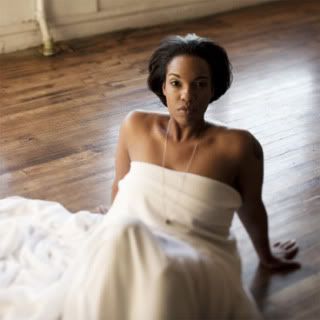 "Hip-hop becomes very competitive, very quickly. Sometimes it even overshadows the music itself. For those reasons, making music with others can sometimes be a challenge. I'm kind of a hippie when it comes to my music, I don't think of making it as a boxing match." says the emcee "I get respect because I'm dope and I give respect. But being a female in a male dominated industry is something I am never allowed to forget".
Having started her career in the battle circuit, Psalm One was target for many of her opponents being as she was often the only female participating in the battles.
"I earned my stripes battling, because that's what true emcee's do. I've won and I've lost. It helped, I think carve my image as not just some girl trying to do this. I do, do this and I am this. It ensures my respect" says Psalm about her history in the battle circuit. "A lot of rappers these days are too afraid to break a nail, and not just the female ones".
Having battled on the stages of Scribble Jam which was, at one point a very large hip-hop festival that showcased Emcee, DJ, Bboy/Bgirl battles and more. Psalm faced some very worthy opponents while battling at that time. Even though Scribble Jam is now a thing of the past, battling in today's day is still very present in hip-hop. Thanks in part to a battle circuit known as "Grindtime Now".
"The format is different, much different than say a Scribble Jam, but so what? Some people may have a problem with it but I don't. There are some real rappers battling in the Grindtime format. In everything you have dopeness and you have wackness. That's hip-hop" Says Psalm about the Grindtime Battle Circuit.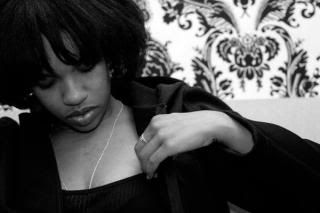 Photo By Maja Saphir
Being an independent music artist is tough, being a women in a male dominated independent music scene is even tougher. Psalm stays pushing on and just doing her, which is what a lot of artists fail to do in today's time. With the way the music scene is, especially the independent music scene, a lot of artists get caught up in the dream of chasing the lifestyle of being a muscian.
"The state of music, and the business of it is in chaos right now. I feel that most people chasing a certain lifestyle (through music) won't be around as long as an artist like myself, so I don't sweat it." Says the artist about the current state of music. "What needs to change is what has always needed to change. The corny, formulaic garbage that clogs the airwaves. The competitive nature of making the dopest song, not who has the more famous stylist. I think the industry will continue to evolve as long as artists continue to break through with things that are real to them".
Within the world of hip-hop it seems as though everyone is a lyricist, which in all reality is true. There just are certain people that are actually good at it, compared to the rest who make attempts at it. It's hard to sound original with so many people trying to put out music.
"I try to change the way I technically approach new music all the time. I believe it helps with writer's block. However, with all music (and I think many artists do this) I try to see how the piece makes me feel. I play the music at a loud, offensive volume and I let my mind swim in it." Says the Psalm about how she approaches her projects she works on. "I am able to rap in a lot of different styles, so I try to just chill out before choosing a starting off point. I'm gonna stop here though. I know a lot of shark head cats are trolling these interviews for pointers!!!".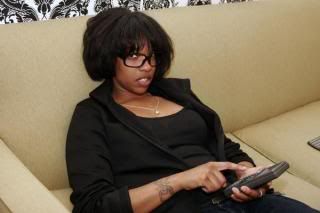 Photo by Maja Saphir
Last year the entire Rhymesayers Entertainment family and the rest of the hip-hop and music world received devastating news. Michael "Eyedea" Larsen had passed away. A true one of a kind, gifted individual whom Psalm was close with.
"R.I.P, I miss him. He taught me to take care of my voice. He still encourages me to keep taking risks both musically and just for myself." Said Psalm about how Eyedea influenced her. "He told me I had a beautiful voice, and I know he believed in my music. He always grilled me on my vocal warm-ups. I never prepare for a show without thinking about him. We love you, Mikey".
Be sure to keep up to date with Psalm One and the rest of the Rhymesayers Entertainment crew. You can check out www.rhymesayers.com for more information about upcoming tours/shows, releases and videos of Psalm One and the rest of the crew.
Be sure to follow Psalm One on twitter at www.twitter.com/psalmone and check out her website www.psalmone.tv where you can download her "Woman at Work" series as well as more music and videos from her.
Psalm One Feat. Del The Funkee Homosapien "Ginsu Knives"