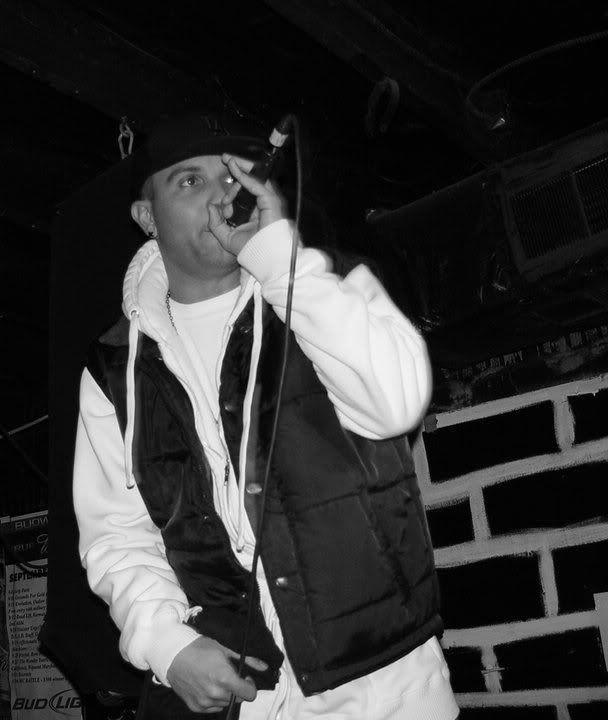 Some people do themselves. They lay low, and keep to themselves. Often they are mistaken for the anti-social, the outcasts, the loners. But not Nick Nice, whose an emcee from the upstate New York area. Nick has been carefully tucking himself away and worrying about himself and that's it for quite a while. But rest assured, hand Nick a microphone and you'll understand why.
Long before the days of Google and the ability to search for lyrics, Nick would sit in front of a tape player with a pen and a pad, and one finger ready to smash the pause button, so he could write down the lyrics to his favorite songs and recite them word for word. Which gave the emcee a much better understanding of the meanings the artists were trying to communicate.
"I have been a fan of hip-hop for as long as I can remember" Nick says. "I never planned on being any sort of artist when I was growing up. In fact, I didn't even attempt to make music until I was 21-22 years old"
By writing down the lyrics to those songs, Nick had gained a much better understanding of how to structure songs and eventually that's what led him to writing down his own thoughts on paper. The artist openly admits that it took him a while to find his style, and that he is still searching for ways to make it better. Eventually after meeting some of the local artists around the upstate New York area that helped him out a bit, the emcee developed a craft that he was proud of.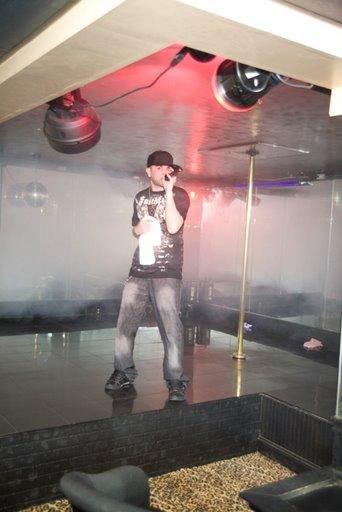 "My first real recording experience was with my fellow GCE member and friend Dr. Khil, I met him in 2006 through a mutual friend." Says Nick. "He provided me with my first original beats, and eventually helped me record my first LP titled Sunday Afternoons. I learned so much from Dr. Khil. I then felt like I finally had the tools to make music on my own".
Now music wasn't a huge influence on Nick when he was young. The emcee's father is credited with with most of the musical influences that Nick did have as a child. He would always make the artist pay attention to old Blues and Rock n' Roll lyrics while growing up and would break down individual points through the songs. But the artists father at that time was completely anti-hiphop.
Nick says "I can't say that I blame him though, because what he hated and complained about then, is exactly what I can't stand these days. I am glad that he opened my eyes to many different genre's and what they have to offer to the music world. To this day, he is also one of my biggest supporters"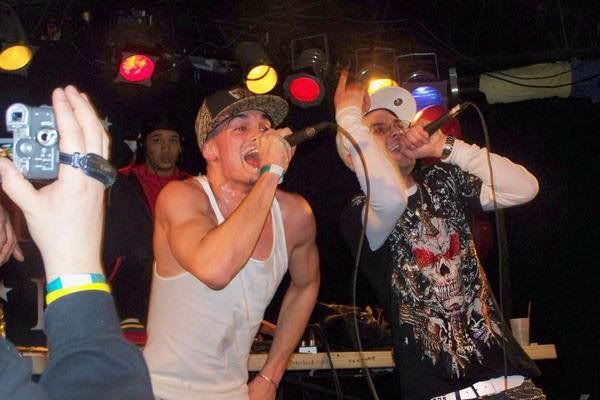 Nick's older step-brother was partially responsible for his hip-hop influence. The classics that his step-brother would play would travel through the bedroom walls and into the emcee's room as he was growing up.
Having kept to himself for the most part and observing the scene that surrounds him. Nick has some strong feelings towards the scene that he is apart of. The artist feels there is more hate coming out than actual support. With the amount of talent that is lurking in the 518 area, the emcee feels that with the right strategy the area could be put on the map and have a significant impact to the hip-hop scene.
The emcee said "I'll probably get criticized for this, but I think the upstate NY (518) scene is a joke. I don't mean talent wise either. But how it is orchestrated" "I see the biggest problem being that everyone wants to hate on each other instead of support each other" Says Nick "I've tried to reach out to everyone that I have ever met and or seen in the area, and aside my own crew, everyone acts like they're too big for that. We're a small region, it's going to take some unity to garner the attention we need. The only one that's doing anything positive for most of us collectively is WCDB 90.9, shout out to Lofi Lobo."
The emcee understands the competition involved with the hip-hop industry.
"It's a shame that when you actually do get a semi-diverse line up at some venue, it's almost guaranteed that once one act gets their shine time, they'll go ruin the rest of it for the following acts" Says Nick. "I'll end on this subject with this, I haven't seen one act from this area make it to the top. So none of us are better than any of the rest. You want to compete, I'm with it. But let's make it to the game first"
Nick Nice has had a few mixtape and his upcoming third LP was released just a few days ago. The album is titled Nice Guys Finish Last. The emcee has been working hard on the project since about November of 2010. The album features production from Dr. Khil, Melvin Junko and more. Features GM, JK Tha Cap'n, Killah Trakz, Pete Pluto, Cose MP and more.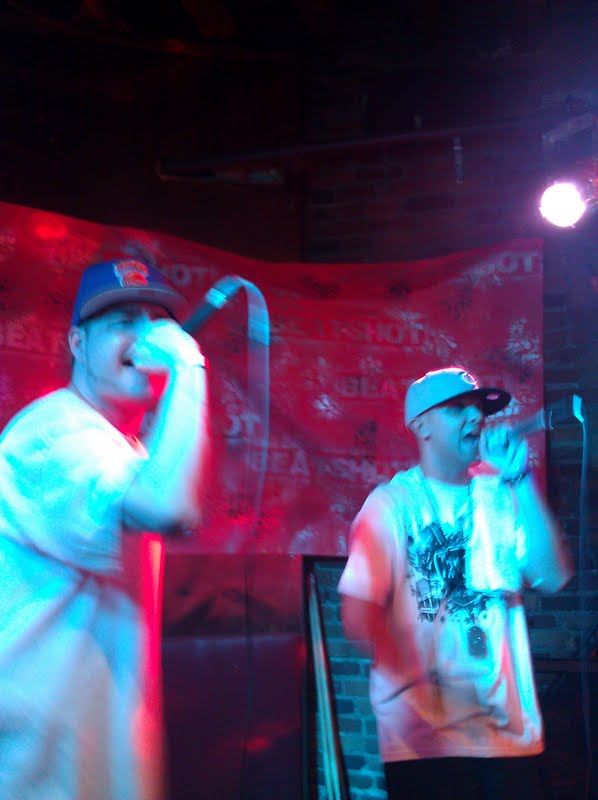 "It's really hard to narrow it down, but over the past year I have had so much fun working with the whole Glass Ceiling Effect crew" says Nick about who he's enjoyed working with recently. "I'm just glad to be putting projects together with some people that have the same love and appreciation for the music that I always have. Truly some of the best talent collectively I've ever seen…518 or otherwise." Said the emcee.
So what's next for Nick Nice? Well, he's got a couple of EP's he will be working on. One with GCE's CoseMP from the Phoenix area. Then a couple others.
"My main focus will most definitely be to keep pumping this album throughout the street and the web. It's my baby for sure. So it'll be a little while before you get any more full length releases from me." said Nick. "But, I do plan on putting together a couple EPs in the near future with a couple of my GCE boys. One with CoseMP, for sure. And the other I'm gonna keep under wraps for now because it'll be a little bit of a surprise how it's put together. Won't see it coming"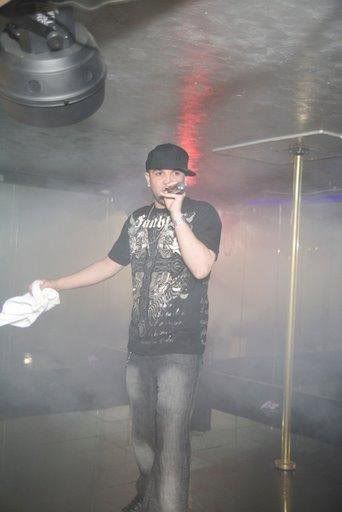 So now you have a little bit more insight on the artist currently known as Nick Nice, feel free to check out his music at < a href="http://nicknice.bandcamp.com" target ="_blank">http://nicknice.bandcamp.com where you can download his new album and the rest of his music for free99. Follow him on twitter as well @NickNice.
First single off of "Nice Guys Finish Last" Run Away Ft. Andrea Scarchilli produced by Melvin Junko