Necro: King of Brutal Rap
|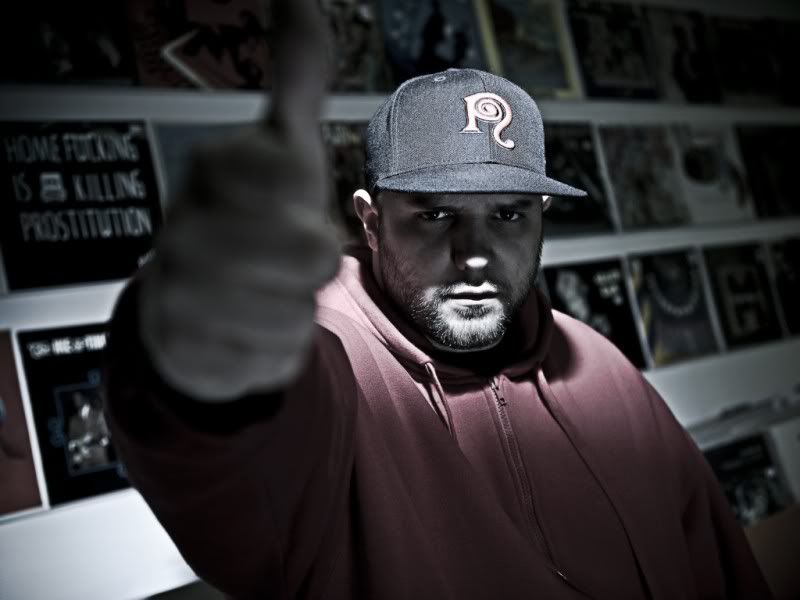 The world of hip-hop is a brutal one, especially the underground/independent scene. Ron Braunstein who is better known to the world of rap as Necro has paved himself a path in the scene of independent hip-hop for quite a while now, since the early to mid-nintey's. Now, the artist is expanding his talents into acting and directing as well.
Necro came up in Brooklyn, New York in the 80's which was also where he was born. His music adventures started off early when he was part of a metal band called "Injustice". But over time the emcee dove into the pool of hip-hop which he was influenced by his older brother Ill Bill. That was around 1988, and at that point Necro wasn't well, Necro. His alias name at the time was Mad Mooney.
The emcee has had a lengthy career, with six full lengthy albums released since the year 2000 and two other EP's prior to that. Plus a handful of previously unreleased freestyles and demos that came out shortly after his debut full length "I Need Drugs". His latest offering to the world is a record he titled "DIE!".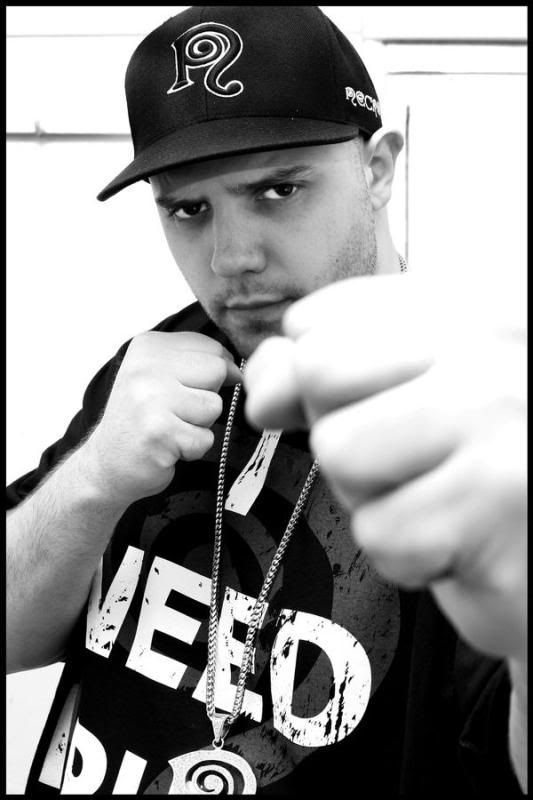 "At the time I was watching Uncle Howie die in front of my eyes and it fucked me up a lot. It made it very difficult to release this record because Howie meant a lot to me, and he still does. R.I.P HOWIE" says Necro about how the new album was named and what influenced it.
If you've listened to Necro, Ill Bill, or Non-Phixion in the past then you're familiar with who Uncle Howie is. Necro's older brother Ill Bill founded "Uncle Howie Records" in 1998. Necro himself owns and operates "Psycho+Logical-Records" in 1999 which has since released approximately 23 albums and grossed quite a bit financially.
"It feels good to do your own thing and know that you are original and have never ripped anyone off. I follow my instincts on what to release artistically, no one has balls in this game. Everyone is so PG." Said the artist about how he feels about the current scene in hip-hop.
[IMG]http://img.photobucket.com/albums/v485/Gage805/Necro6.jpg">
Necro has been at the top of his producing game for quite a while. He started making beats in the early part of the 90's. He has produced for Non-Phixion, Cage, Sabac Red, Goretex, Raekwon and many more. The first few albums that Necro put out on his label were all produced by himself. He also produced 7 tracks off of Non-Phixion's debut album "The Future is Now" and produced what many would call Cage's best track "Agent Orange".
"Each phase is a process and it takes time and dedication. You can't be this dope without putting in hard work." Said Necro. "Nothing comes easy, and I have spent a long time perfecting my beats and production".
Now days everyone is a producer/emcee/manager in the hip-hop scene. There aren't too many people out there now that are strictly fans. Hip-hop has been straying away from it's roots, some say that change is a good thing others will strongly disagree.
"The future is looking better for myself, I can't speak fo someone else" said the emcee about the current outlook on hip-hop.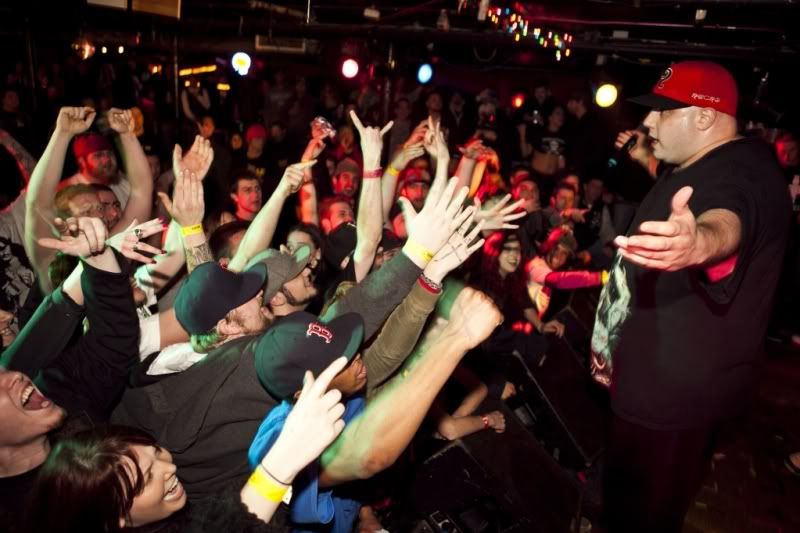 There isn't a single artist out right now that is as brutal with lyrics and production as Necro. Some have tried, and many have failed. With tracks like "The Most Sadistic" "Gory Days" "Fuckin Head Split" and "I Need Drugs". Necro has claimed the throne as king of brutal rap.
"I am the most violent and brutal when compared to anyone. Because my shit is brutal and technical, which is more scary when it's done intelligently." said the emcee. "Like an alien life force coming to kill all the humans, for me it's creative mixed with life aggression".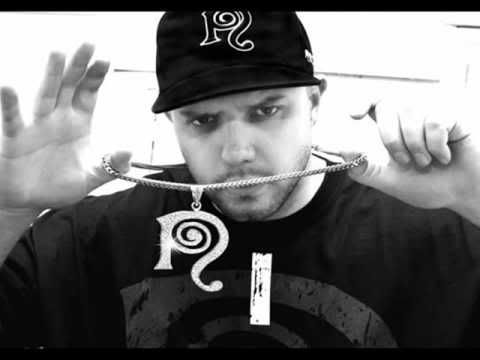 Necro has already made a name for himself with his numerous solo projects and his production talents to many others. The Brooklyn born rapper isn't showing any signs of slowing down though. 2011 is going to be a big year if everything works out correctly for the artist. He's planning on releasing 3 albums this year alone.
Violence, death, and horror are all very present in the music that Necro puts out. The artist has many inspirations that attribute to the way the final product is presented to the masses.
"Lately, Randy Couture has inspired me a lot. Oscar De La Hoya, and pretty much anyone that has had to overcome a struggle or worked hard to achieve something amazing". Stated Necro about who he's been drawing influence from recently.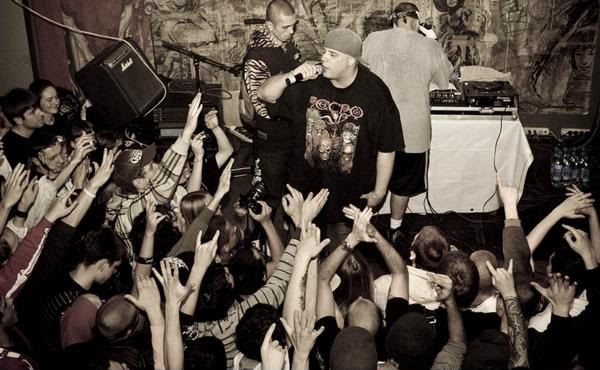 Necro's talents have been based in music for a few decades now. But over the last couple years the rapper has expanded his reach and dipped into the acting scene a bit. Does this mean that Necro is gonna pursue acting over music? Probably not.
"I have been paying dues for a good 2+ years now and have built up a decent resume. I have shot some student films and my first indie role in the movie called "The Super" and some other slams. I am just going to keep pushing until I'm big time" Said the artist about his acting career.
So keep an eye out for Necro on the big screen and keep an ear out for new music coming from him, as there is a lot to be expected in the coming months. Be sure to go to www.necroproduct.com and stock up on your merchandise as well.
Follow Necro on twitter.com/Necro_is_God
Necro – Set It from the album "DIE!"
Necro – Gory Days from the album "Gory Days"
Necro & Ill Bill – Our Life