Artist Spotlight : Task Rok
|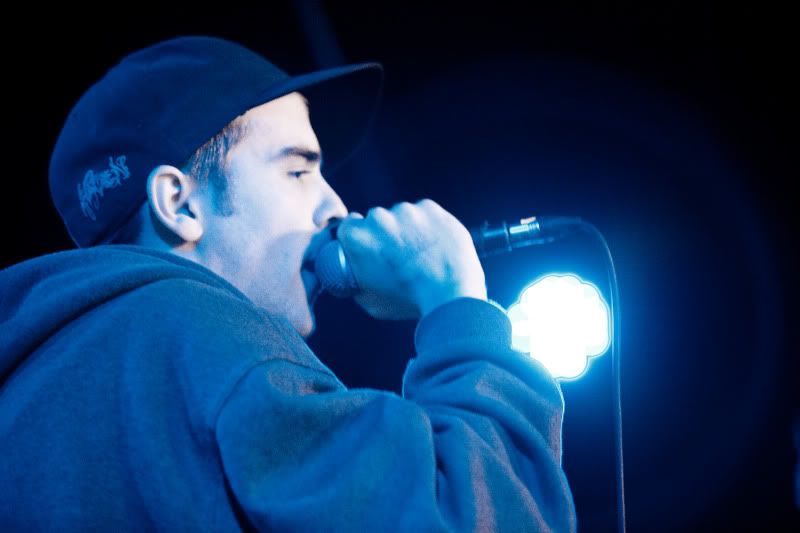 Salt Lake City is the capital of the state of Utah. Home to the best snow on earth, Sundance Film Festival, The Mormon Church, and an individual by the name of Task Rok. Now, if you were to pass Task walking down the street you wouldn't even guess that, that very person you walked by is an incredibly gifted lyricist.
Having been writing rhymes on and off for the past twelve years or so, Task, whom is in the "Under 30 Division" when it comes to age is a rather quiet individual. Not much for words, unless you provide him with a beat and a microphone. Then, at that point that once quiet individual will blow your mind with words and rap patterns.
"Strong early influences for me were artists like Big L, Louis Logic, and Rise" said Task. "My later influences, have been artists such as Jehst, who is an MC from the UK, for his ore meaningful writing style. Then Wax for his more direct and less ambiguous rap style" says Task.
With multiple singles floating around cyber space and various websites, Task can't pin-point one reason that keeps him inspired because the reasons are constantly changing.
"Sometimes I have to write. Writing is a part of my grieving process when I lose a loved one. Writing is also a part of my celebratory process when I feel victorious" Task says. "But the number one reason that I keep writing, I would say is the last verse I wrote. I get so happy with the finished product that I have to write another, It's an addiction really."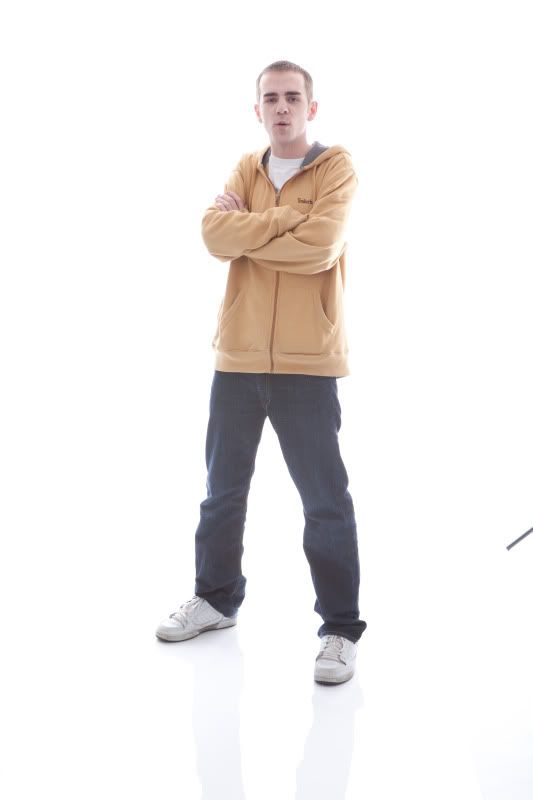 Task Rok and local Utah producer Linus Stubbs have already one album under their belts, and are working on another one at this point. But when asked when we could expect the new album Task replied "Indeed, another Linus Stubbs project is in the works, but who knows when we will ever finish it. It's my fault though, because when we make a dope track, I end up releasing it on accident" states the MC "Whenever we make a wack one it just seems to fall into a black hole. So, yeah we may put another one out sooner or later, but if that's the case those "Accidental Releases" may just be put on the album. Which, from what I understand is frowned upon by Somalian Pirates".
Aside from the full length release with Linus Stubbs, Task has worked with various Utah producers and MC's such as; MC Pig Pen, Pat Maine, Dusk One, Melvin Junko, Arkane, Dumb Luck, KonSICKwence, Calhoon Pop and the Smash Brotha's plus more. Also he's done tracks with Kool G Rap, Greydon Square, and Copywrite.
Task has been writing rhymes for twelve years, he started getting into hip-hop by freestyling at parties. But music always interested the artist. When asked what he would be doing if he hadn't started making music a simple reply of "I plead the cheers amendment" was his response.
Being from the state of Utah which is known for it's rather strict liquor laws and the Mormon church. It's rather surprising when I first moved up to Utah to find such a thriving hip-hop culture. It was a lot bigger than I had personally expected, and the musicians from Utah have a lot of pride and are well connected, they all support each other. For the most part.
"I have lived in this state my whole life, the Utah scene has a lot of pride. Likened to an individual, pride can be good but too much pride causes arguments." said the artist.
The artist has a pretty strong feeling towards what the scene in Utah is lacking though, and it's not just Utah. Most, if not all scenes suffer from lack of support
"The scene here is seriously lacking support from the bars/clubs/venues. It's a fucking joke to me that everyone has to try and promote their shows, and get their friends out to the bars during the week. Then when Friday rolls around, the time in which I and generally everyone fucking else can actually go see a show, there is nothing in regards to local hip-hop." states Task. "But I guess the artists share the blame as well, because I have known many local hip-hop nights that were given a chance and they failed to generate the audience that was expected. I assume this certain dilemma isn't unique to just the Utah hip-hop scene"
As far as what the hip-hop scene is lacking in general, he said that nothing is lacking. It's all there, infact take some of it away.
When people think of song writers, for the most part they imagine them slaving over a pen and a notebook tearing out pages, crossing certain words out and re-writing different sections until the verse is just how they want it. Task doesn't use a pen and paper anymore.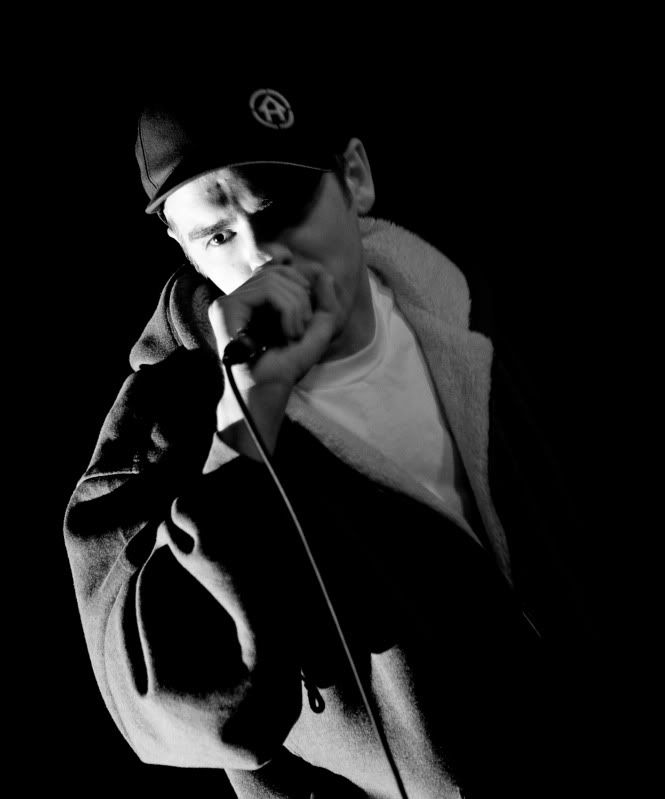 "I only write on my computer and my phone now, and honestly I don't think that's right. I think that there is a certain level of intimacy that can only be achieved with a pen and a pad, and I fear that I may have lost that connection with my recent material" stated Task. "But I edit and erase like a mother fucker, so physically writing with a pen or pencil is out of the question. I'm not into re-writing my shit on a new page anymore, if that makes sense to anyone."
So now you have a better idea of who Task Rok is, it might be just a scrape of who he is. But you're now more informed than you were before.
Feel free to follow Task on Twitter www.twitter.com/taskrok
Also, check out his youtube channel www.youtube.com/taskrok
Venture over to www.linusstubbs.bandcamp.com and purchase the album "Urban Life of the Suburbanites".
Also, check out these songs with Task Rok on them.
"Kings Forever" Produced by Arkane
"Find  Your Lunch" Task & MC Pig Pen. Produced by Linus Stubbs
all photo's by Jed Obray